by
How to Get to the Orchard
The orchard is at Werribee Park, K Road, Werribee, 3030, Victoria, Australia
On all days except Grafting Days, enter via Gate 2 (the main gate), park in Werribee Park's visitor car-park and walk to Orchard via the Formal Gardens. See the Gate 2 Map, below.
On Grafting days (we have one in summer and one in winter), enter through Gate 5 and follow the signs to the Old Stables. Scroll down to see the Gate 5 Map.
Gate 2 Map
Gate 5 Map (open on Grafting Days only)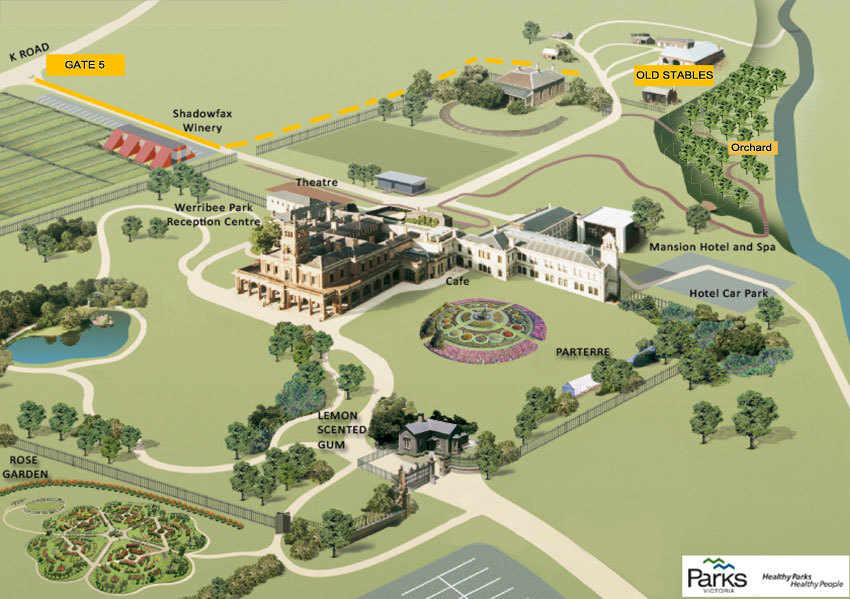 Werribee Park Heritage Orchard Inc, ABN 43 645 848 183